Friday, March 30th, 2007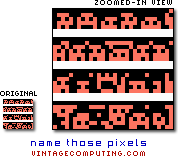 Sure, the heroes get all the attention, but what about the loyal fans cheering in the background? This week's theme and hint is "NES Crowds." Think of background crowds in games for the Nintendo Entertainment System. That should help you narrow it down a bit. The first block is to the right, the other two are below. As always, post your guesses in the comments section of this entry, and don't be bashful. Good luck!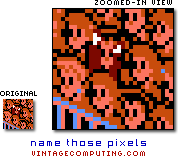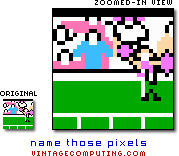 The answers to the last challenge are after the break.
[ Continue reading Name Those Pixels: And the Crowd Goes Wild » ]