Monday, March 29th, 2010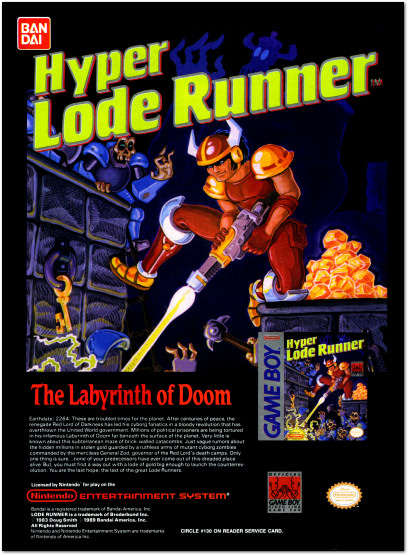 Our Viking Future
Earthdate: 2264. These are troubled times for the planet. After centuries of peace, the renegade Red Lord of Darkness has led his cyborg fanatics in a bloody revolution that has overthrown the United World government. Millions of political prisoners are being tortured in his infamous Labyrinth of Doom far beneath the surface of the planet. Very little is known about this subterranean maze of brick-walled catacombs. Just vague rumors about the hidden millions in stolen gold guarded by a ruthless army of mutant cyborg zombies commanded by the merciless General Zod, governor of the Red Lord's death camps. Only one thing is sure…none of your predecessors have ever come out of this dreaded place alive. But, you must find a way out with a lode of gold big enough to launch the counterrevolution. You are the last hope; the last of the great Lode Runners.
I don't know what's scarier about the future: the Red Lord of Darkness or the United World government. Hard to choose.
[ From Video Games & Computer Entertainment, January 1990, p.60 ]
Discussion Topic of the Week: In your opinion, what computer or video game has the best plot/story of all time?