Wednesday, May 14th, 2014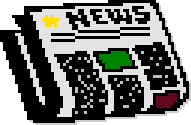 Vintage computing and retrogaming news small enough to eat.
Since I missed last week's column, I decided to fold some of those links into this week's edition. So there may be a few older newsbits, but at least they're still interesting.
Recent News
Cool Links
Submit News
If you want me to include something on a future Newsbits column, send me an email with "[Newsbits]" in the subject line.