Friday, February 6th, 2015
After 94 years in business, it is likely that Radio Shack will soon be no more. And sadly, it has taken the impending death of Radio Shack for me to realize how absolutely ingrained its products have been in my life.
As the son of an electronics engineer living in the US, our home growing up held at least five Radio Shack products per room (or those of its related brands: Tandy, Realistic, Optimus, Archer, or Micronta).
I am not joking or exaggerating. I could go through my parents' house today and fill a moving van with that stuff: speakers, tapes, radios, hi-fi receivers, turntables, headphones, microphones, clocks, intercoms, outlet timers, telephones, cables, wires, adapters and more.
It's almost absurd. My first IBM compatible PC was a Tandy 1800HD laptop. My first cassette recorder, microphone, telephone, cordless telephone all came from Radio Shack. My first kiss…well, a Radio Shack robot, of course.
And who can forget the batteries. The batteries!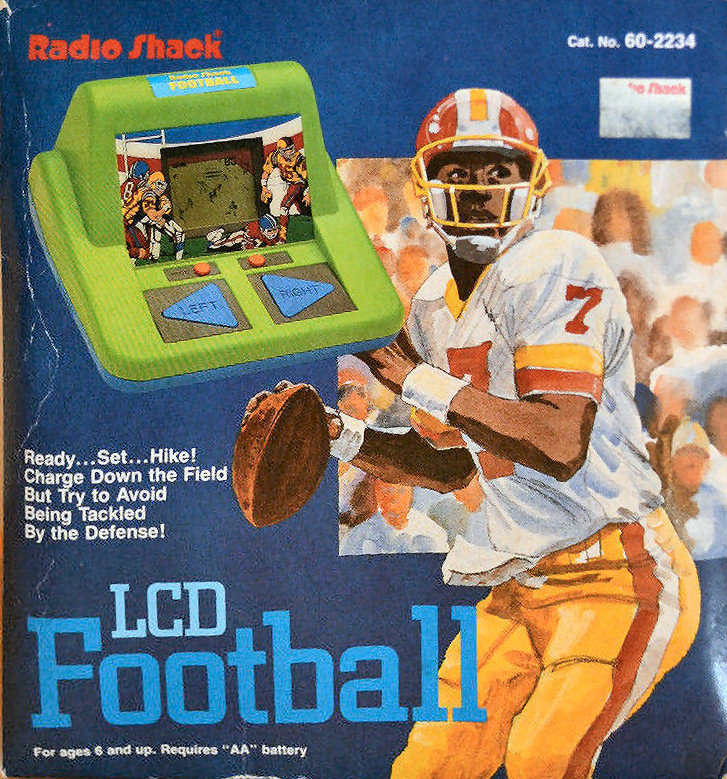 Above and beyond all that were the games, the toys, the amusements. The Armatrons and Cosmic Fire Away 1000s. Pocket Blackjack, electronic chess, Pocket Repeat, RC cars, tiny kid DJ stations, microphone FM transmitters, electronic coin banks, joysticks, talking alarm clocks (Dare I add the Tandy 1000 series and the TRS-80 Color Computer). The list is endless, I tell you.
In honor of the foundering electronics retailer, I pulled together a slightly massive collection of Radio Shack toy and game box art from the late 1960s up to the early 2000s. For good measure, I threw in a handful of non-toy product boxes as well (such as one for a Zack Morris-sized cell phone and a pocket TV set).
As you look through them below, I have but one question to ask:
How many of these have you owned or played?
[ Continue reading The Glorious, Colorful World of Radio Shack Toy and Game Box Art » ]