Friday, June 6th, 2014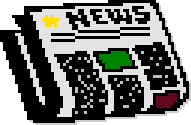 Vintage computing and retrogaming news small enough to eat.
Despite what you may think, Newsbits is not dead. It just needs more fiber.
Recent News
Cool Links
Submit News
If you want me to include something on a future Newsbits column, send me an email with "Newsbits" in the subject line.