Monday, September 9th, 2013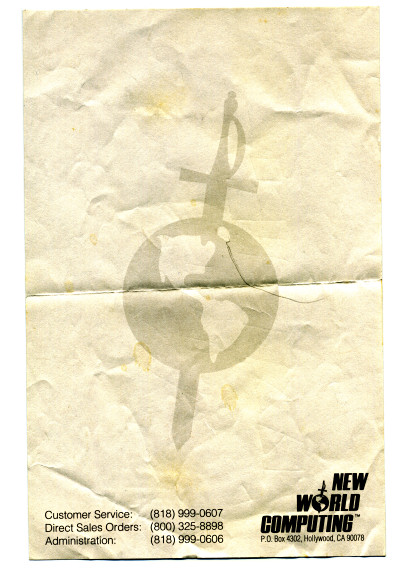 Earth kebab
What you see here is a page from a New World Computing notepad that shipped with either Might and Magic III or Planet's Edge, both of which my brother bought back in the day.
NWC made some great games, and I always thought they had the best logo of any game developer at the time. Of all their titles, Might and Magic II got the most love in our household.
(I've enhanced the contrast of this image a bit so you can see the logo detail, which is quite subtle otherwise. It also brings out vintage stains and a stray pencil mark.)
This notepad served as a nice sorta-"feelie" pack-in, one that my brother actually used quite often for notes.
[ From New World Computing notepad, circa 1991-1992 ]
Discussion Topic of the Week: What's your favorite New World Computing game?