Friday, February 3rd, 2017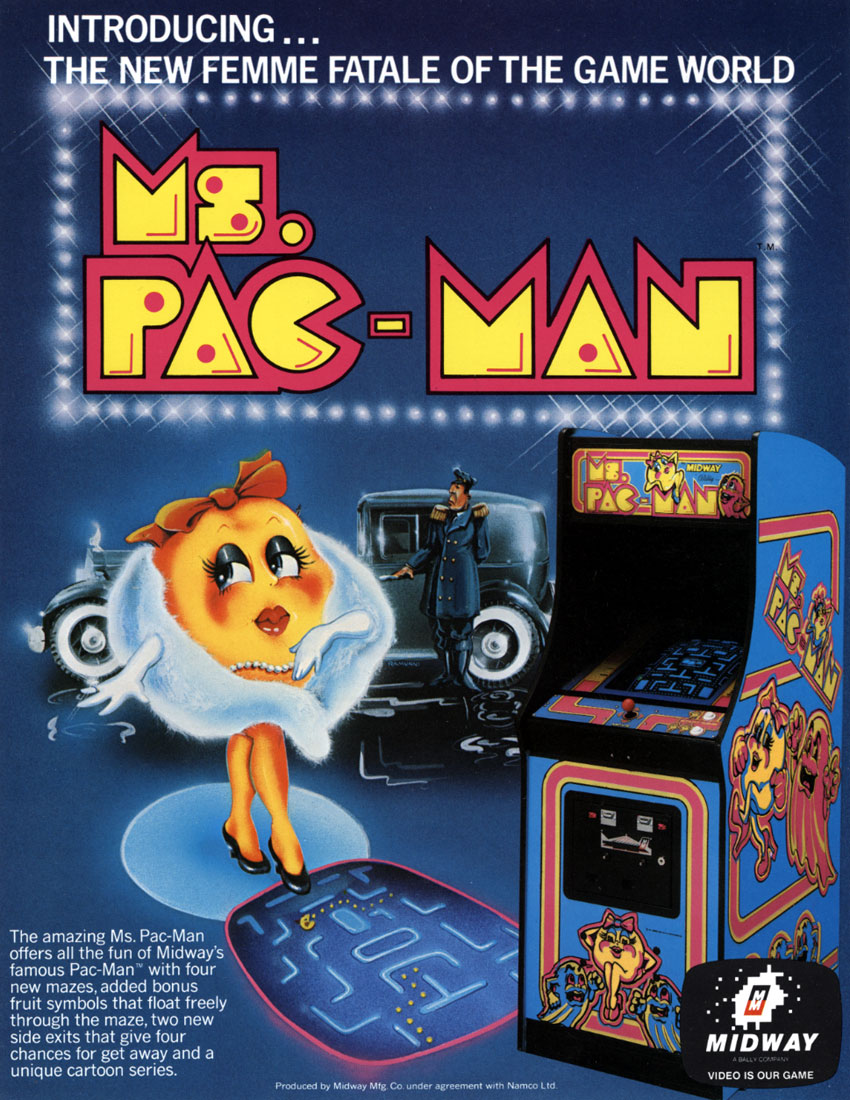 35 years ago today, Ms. Pac-Man made its worldwide public debut during a press conference held by Namco at Castle Park Entertainment Center in Sherman Oaks, a neighborhood of Los Angeles. Ms. Pac-Man launched on February 3, 1982.
In 2011, I interviewed three of Ms. Pac-Man's creators in depth for a planned feature I was going to write about the game's 30th anniversary. That project fell through, and although many journalists have written about Ms. Pac-Man since then (and its creators began giving public talks years ago), I found that my old interviews still contained fascinating nuggets of information on the game that had not yet come to light.
So I turned all of my source material on Ms. Pac-Man into an oral history, which FastCompany.com just published. It's likely that just about everything you'd ever want to know about Ms. Pac-Man's creation is covered there.
On VC&G, I would like to talk specifically about how I discovered the release date for Ms. Pac-Man, since I'd like people to correct the information that's out there. (Prior to the publication of my article, sites stated the launch date of Ms. Pac-Man anywhere between late 1981 and January 1982. Wikipedia still says "January 13, 1982" as the launch date — I've asked Ms. Pac-Man's creators, and none of us can figure out where it came from.)
While I found evidence in a single newspaper arcade advertisement that Ms. Pac-Man was anticipated as early as January 31, 1982 (possibly from a test location), Bally Midway formally announced Ms. Pac-Man to the world during a press conference on Wednesday, February 3rd, 1982. A key newspaper report confirms this:

That's an article from the Los Angeles Times dated Thursday, February 4th, 1982. It mentions the press conference happening on Wednesday of that week — hence, Feb 3, 1982.
Here's another article Ms. Pac-Man announcement article newspapers reprinted verbatim widely across the US. It is based on the article above and sent out as a wire report for syndication: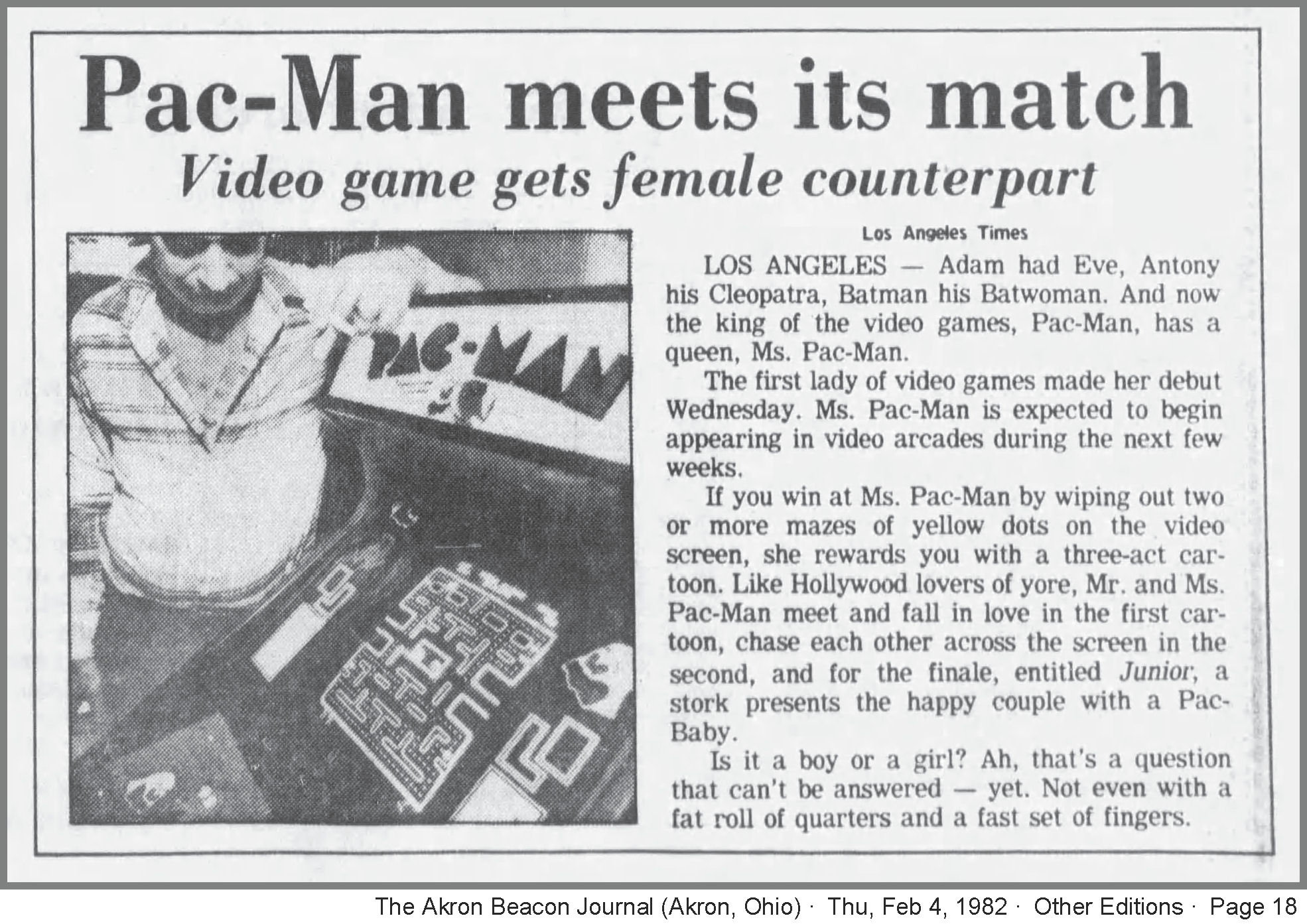 Anyway — what a game, what a story. I hope you enjoy reading about how a band of plucky New England upstarts created the most popular arcade game in U.S. history.