Wednesday, July 19th, 2017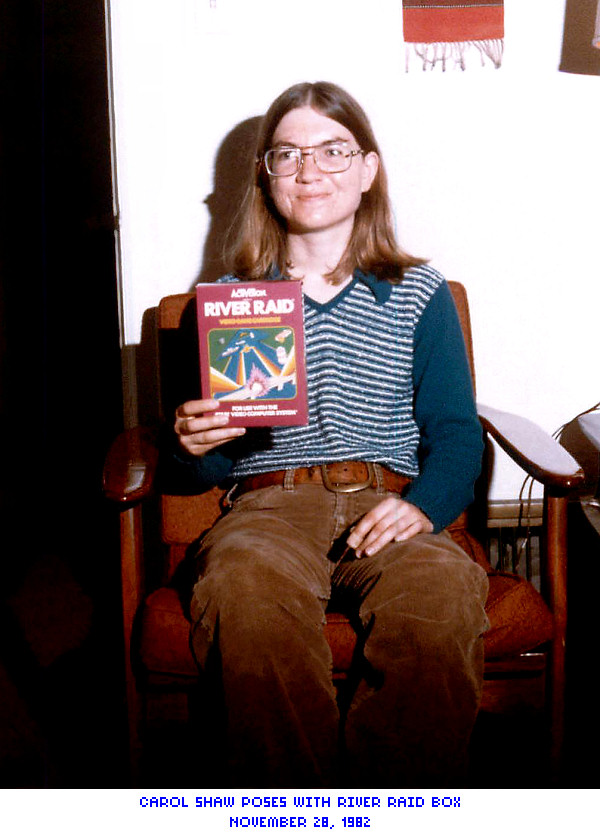 Good News!
You may recall that I interviewed Carol Shaw for VC&G back in 2011. Shaw is best known for developing River Raid and for being Atari's first female video game designer.
(At that time, I called Shaw "the world's first female video game developer." Since then, I have made a new discovery, so stay tuned.)
Through connections made between myself, Shaw, and my good friends at The National Museum of Play at The Strong in Rochester, NY, Shaw recently donated a cache of amazing historical materials, including printed source code for River Raid and an EPROM of her first game, Polo.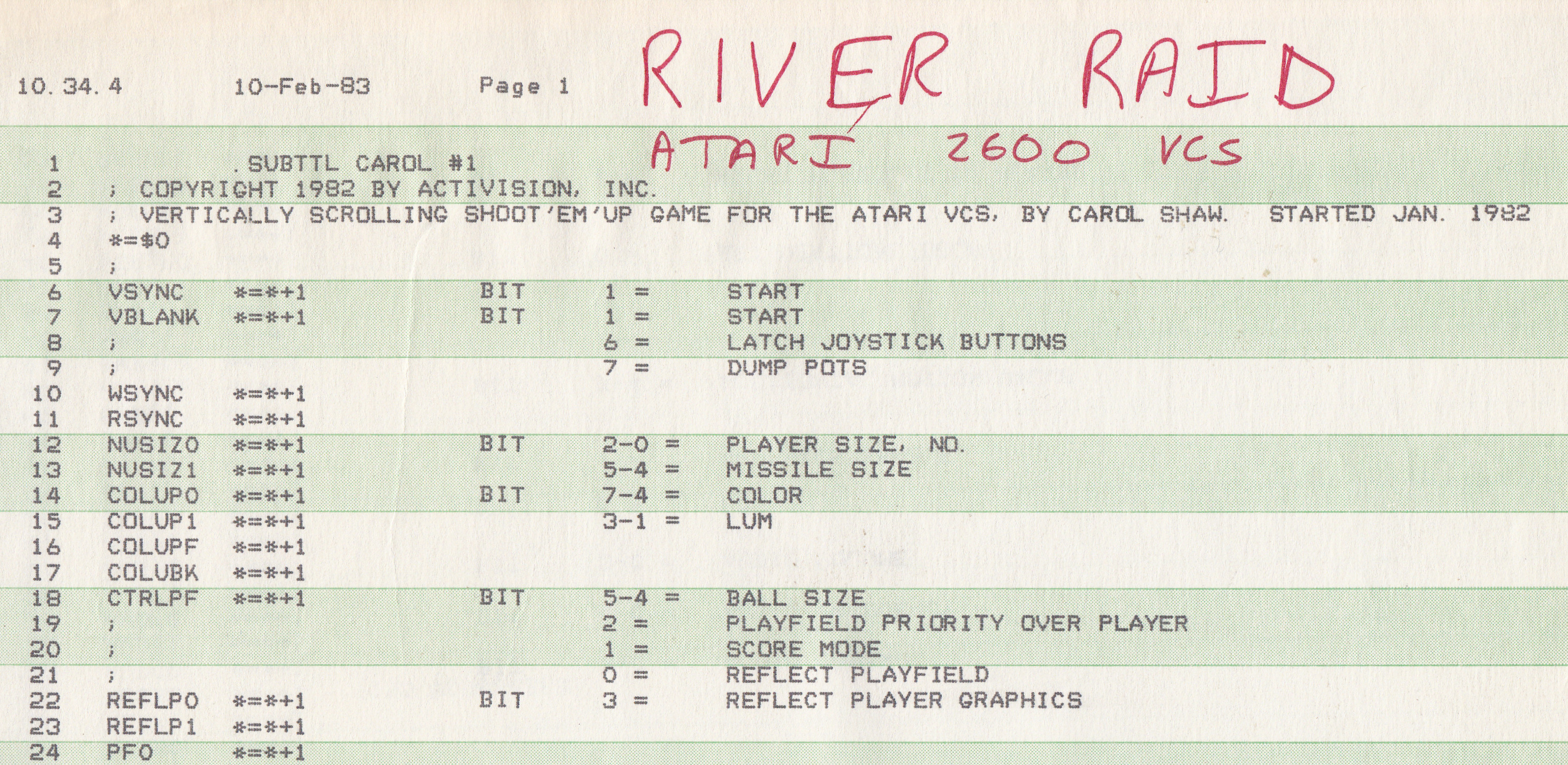 When I first learned that Shaw still had large format printouts of the River Raid source code (back in 2011), I panicked, trying to figure out the best way to preserve it. I was thinking I might even have to fly over and photograph it myself — just to make sure it would not be lost.
But luckily, ICHEG at The Strong is a wonderful institution, and I have been doing my best to direct prototypes and other artifacts their way over the past few years. I am happy to do my own small part in preserving the history of video games, and it is wonderful that an important pioneer such as Shaw is getting the recognition she deserves.