Friday, September 1st, 2017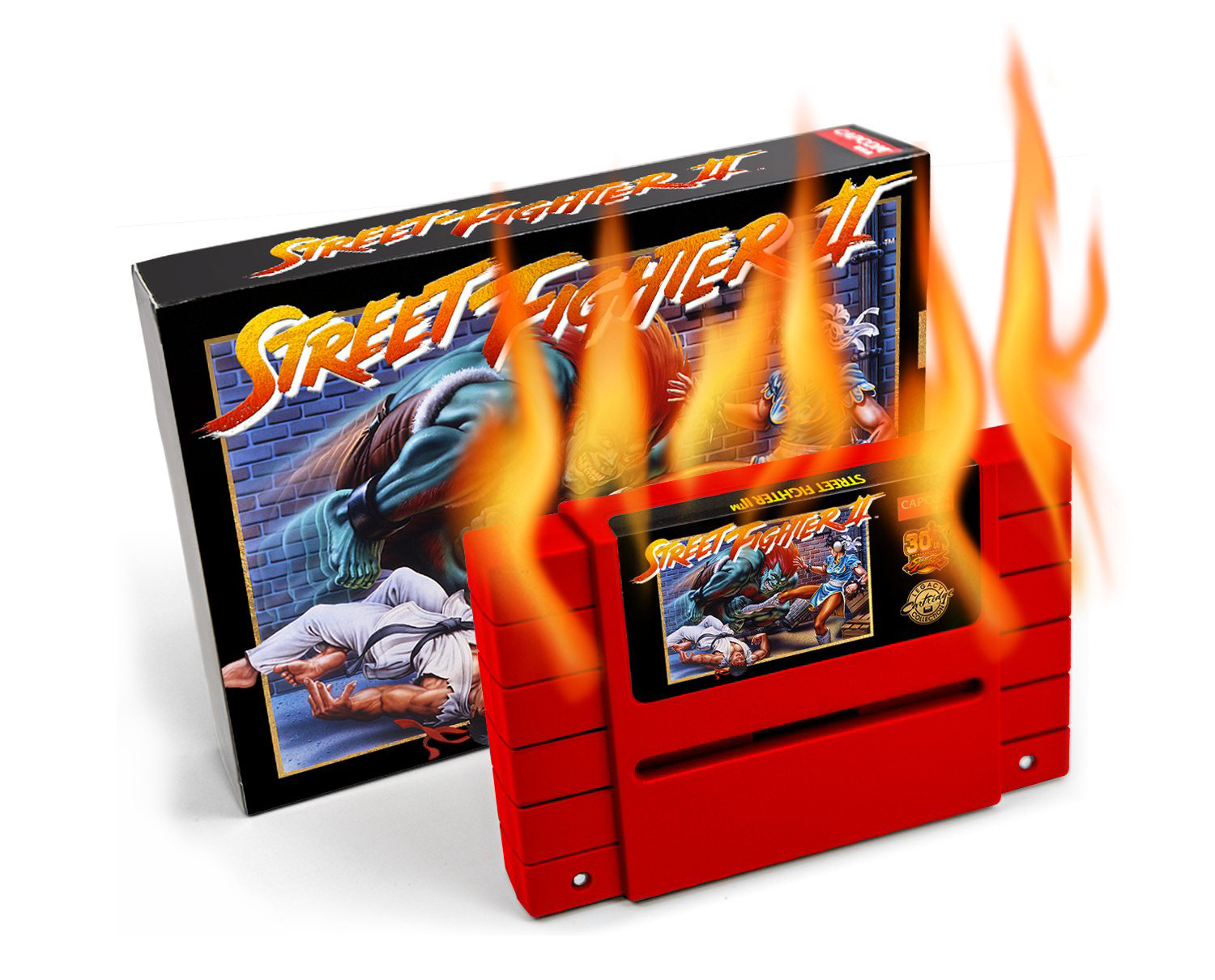 This is really bizarre.
News hit a couple days ago that "iam8bit," a boutique retailer of video game nostalgia products, is releasing a limited edition Street Fighter II cartridge for the Super NES.
It is part of a Street Fighter 30th Anniversary package for US $100 (plus $24 shipping, inexplicably) that includes trinket bonuses designed to lure cash out of a video game collector's wallet.
The cartridge looks and supposedly plays like a real Super NES cartridge on a real Super NES console. There's only one catch: iam8bit says it might catch on fire while you play it.
I am not making this up. Here's a quote of the actual product page:
WARNING: Use of this reproduction game cartridge (the "Product") on the SNES gaming hardware may cause the SNES console to overheat or catch fire. The SNES hardware is deemed a vintage collectible, so please exercise extreme caution when using the Product and make sure there is fire extinguishment equipment nearby. Use of the Product is at the sole risk of the user. The Product is sold "as is". Neither iam8bit, Inc. nor Capcom Co, Ltd. make any representation or warranty, express or implied, of any kind, including any warranty of merchantability of fitness for a particular use, or that the Product is safe to use, and iam8bit, Inc. or Capcom Co, Ltd. shall have no liability for damage to property or persons arising from use of the Product. Nintendo of America is in no way associated with the release of this Product.
[ Continue reading New Limited Edition Street Fighter II Cartridge Could Literally Burst Into Flames — or Just Ruin your SNES » ]