Monday, March 14th, 2016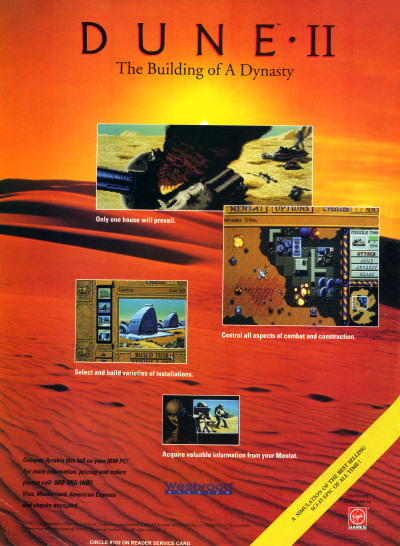 I just got a craving for The Spice
Dune II is to the real-time strategy genre as Wolfenstein 3D is to first-person shooters. Like Wolf-3D, Dune II wasn't the absolute first example of its genre, but it was the first game to bring together all the distinctive elements of its respective genre into one title — in this case, those elements would later be copied and expanded upon over and over again by games like Command & Conquer and Warcraft.
That being said, I've only played Dune II a few times — only many years after its release. I never got into it, but I can see why it is a historically important game. Warcraft was my first modern RTS game.
[ From VG&CE, November 1992, p.4 ]
Discussion Topic: What's your favorite Real-Time Strategy game of all time?