February 1st, 2010 by
Benj Edwards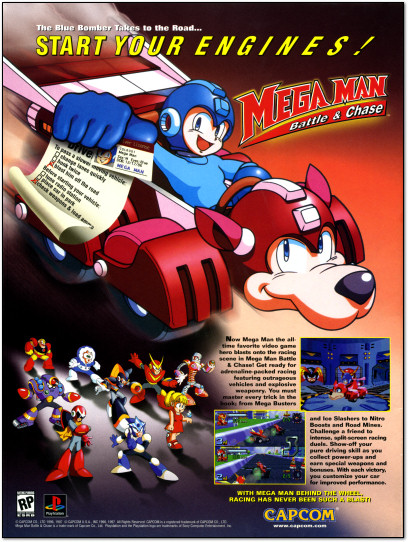 "The Blue Bomber takes to the road…"
By the way, I've been posting a Retro Scan of the Week every week now for four years straight. It kinda blows my mind. That's over 200 scans. Is there anything left to scan? You bet.
[ From Electronic Gaming Monthly, April 1997, back cover]
Discussion Topic of the Week: What's the best Mario Kart clone of all time?