January 12th, 2015 by
Benj Edwards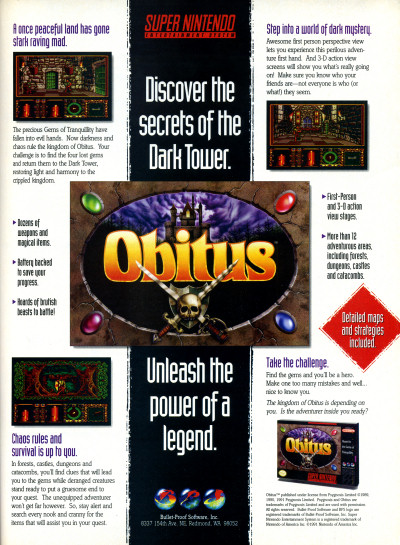 Dare ye gaze into the sacred gems of immortality?
Here we have an ad for the Super NES port of Obitus (1994), a Psygnosis RPG for the Amiga, Atari ST, and MS-DOS originally released in 1991.
I'd like to say I've played this one, but I can't for the life of me remember if I actually liked it. I know I tried it, especially after first scanning this ad some years ago. Is anyone out there a fan of either the PC or SNES versions of Obitus? It sure looks cool.
[ From Electronic Gaming Monthly – November 1994, p.39]
Discussion Topic of the Week: In your opinion, what's the best PC to video game console RPG port of the 1980s or 90s?