October 12th, 2015 by
Ulaf Silchov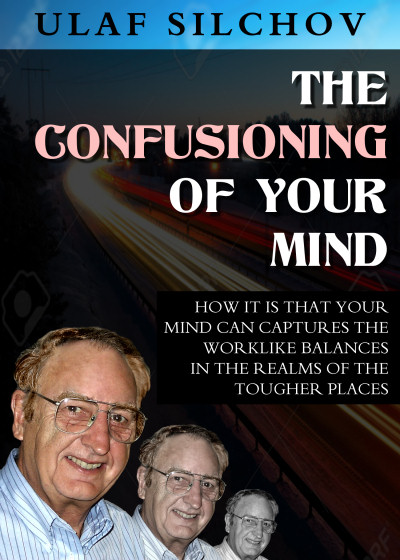 [ Our longtime contributor, Ulaf Silchov, recently completed his first self-help book, which will soon be available through Amazon.com. It isn't completely VC&G-related, but it contains sound advice for navigating the challenges of our hectic daily lives. To help him promote his book, I thought I'd let him write about it here. — Benj ]
INTRODUCTIONS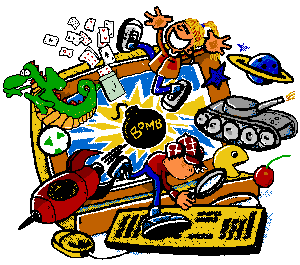 IT HAS BECOME TO THE ATTENTIONS OF ULAF THAT SOMES OF YOUR MIND HAVE BECOMES CONFUSIONED. AND SO ULAF WRITES THE SELFS-HELP BOOKS, WHICH ULAF CALL "THE CONFUSIONING OF YOUR MIND," BY ULAF SILCHOV.
IN THE BOOKS ULAF EXPLORE THE CAUSE OF THE CONFUSIONING AS WELLS AS WHAT RITUALS TO PERFORM UPON IT.
(FOR THE CAUSES, ULAF LOOK HEARTILY UPON THE VIDEO GAMES FIFTY PERCENTAGES OF THE TIMES)
HERE YOUR MIND READS AN EXCEPTION OF THIS BOOKS THAT GIVE A TIPS OF POWER TO THOSE WHO NEEDED IT MOST IN THE TIME OF GREAT STRUGGLE.
HOW TO UN-CONFUSION YOUR MIND
AFTER TWO YEAR OF THE TRAININGS IN THE MOUNTAIN WHERE RESIDE THE REMNANT OF THE CIRCLE 1974 SWISS ALPINES SKI TEAMS, ULAF BECOMES CERTIFIED COUNSELORS OF HOW TO UNCONFUSION. INTENSE LLAMA TRAININGS.
FOLLOW THESE DIRECTION EXCITEDLY. IT IS NOT ALL TOO UNLIKE THAT OF THE MEDICATIONS, IN WHICH YOUR MIND SAYS UM REPEATED FOR ALL OF THE TIMES. FAILURE TO PERFORMS WITH THE PROPELLER FLOURISHINGS HAVE INVITED THE DEMONS BOAT INTO YOUR MIND.
STEPS 1: GATHERS THE CONCENTRATIONS FORCES INSIDE YOUR MINDS
STEPS 2: SUMMONS THE INNER CITY PIECES OF YOUR MIND'S SOLES (NOT SHOELIKE, BUT THOSE OF THE PARTS INSIDE OF YOUR MIND THAT CANNOT BE TOUCHED, LIKE GHOST)
STEPS 3: WHENS AND ONLY WHENS THE SOLES BECAME INCOMPLETE, FINDS ANOTHER PART
STEPS 4: FORCES THE CONCENTRATION TO FLEES UPON THE FEET OF THE PAIN OF THEIR MIND INTO DARKNESS. CANDLE LIGHTS HELPS.
STEPS 5: CHANTS THE RHYMES OF REASONS; THE SECRET WORDS GIVEN UPON YOUR MIND BY MASTER ULAF (TO FIND THE RHYMES OF REASONS, CONSULTS THE TABLES)

THE RHYMES OF REASONS TABLES:
NAMES BEGAN WITH A-L: BAR-TO-LA-LOO
NAMES BEGAN WITH M-X: GO-LOO-LA-LEE
NAMES BEGAN WITH Y-Z:THIS STILL UNKNOWNS TO ULAF

STEPS 6: ONCE YOUR MIND CONQUEST THE FEAR OF THE PAINS, THE FLOW OF THE CONFUSIONING SHOULD LEAVES YOUR MIND'S BODY. YOUR MIND WILL FEELS IT HEAVILY, AND THE LEAVES TURNS CRINKLY THIS YEAR. ULAF SAY DIVE IN.
CONCLUSIONS
WHEN YOUR MINDS FOLLOWS THESE INSTRUCTION LIKE THOSE FRIENDS OF ULAF WHO NOW SETTLES BETWEEN HAPPY AND MUCH HAPPINESS, YOUR MIND FEELS LIKE BUTTERS.
THESE TIP CAME FORTH AS THE WRITINGS SO YOUR MIND DOES NOT STOP, LIKE ULAF MANY TIMES UPON THE READINGS OF THE BEFUDDLING BOOK ABOUT THE VIDEO GAMES.
NOW, READS WITH CONFIDANTS.
THAT IS ALL FOR NOW. UNTIL NEXT TIME THIS IS ULAF SAYING BE THE MASTER.
—
Ulaf Silchov is an expert in video games and computers. He also writes for "Svadlost Weekly" and "The Very Small, Hard-to-See Blog."