July 12th, 2019 by
Benj Edwards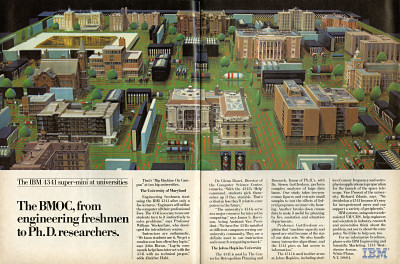 A controller bigger than your head
As far as I recall, this is the first time I've ever featured an advertisement for an IBM mainframe computer system on VC&G. The system in question is the IBM 4341, a System/370-compatible model first launched in 1979 and discontinued in 1986.
In this 1984 ad, we catch the system — apparently used commonly at universities — near the end of its lifespan. Other than this ad, I know nothing else about it. But Wikipedia does.
Huge IBM mainframes at universities predate my time in college — I'm actually glad I never had to use them.
[ From Discover Magazine, January 1984, p.22-23 ]
Discussion Topic: Have you ever used an IBM mainframe computer? Tell us about it.