June 12th, 2007 by
Benj Edwards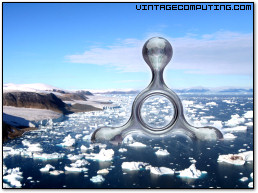 Having recently fallen upon hard times (I'm saving up for a new Mac), I found it necessary to trim some fat from my monthly budget. Naturally, funds for groceries took precedence over gaming luxuries like GameTap .
I first tried the GameTap service last year as part of a review for VC&G and I found it somewhat lacking. I canceled my account after my free trial expired.
Earlier this year, I thought I'd check out Uru Live, so I reinstated my GameTap account. The service is much better than before, but alas: money is money, and GameTap had to go. As I mentioned in my 2006 review, canceling GameTap is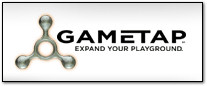 quite a hassle, requiring a phone call to GameTap support, a long wait on hold, and an annoying chat with a customer service representative who tries to tell you what you are really thinking. And according to the numerous comments from unhappy Tappers on my review, GameTap's practice in this regard has not changed. (By the way, thousands of people find this site each month through keyword searches featuring variations on how to cancel GameTap. Check out this entry, at the bottom, for examples.)
A Ray of Hope?
Needless to say, I wasn't looking forward to the cancellation process. Then I searched GameTap's site and found this new method of canceling in their official support knowledge base:
"You can also chat live with one of our representatives online through E-chat. This service is available seven days a week during the hours of 10:30 AM to 12 midnight EST."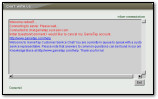 Excellent! I rejoiced in GameTap's newfound change of heart. So many people complained about having to call, I thought, that they set up live chats with customer service representatives. It's not as good as an automated form, but it sounds completely painless and you'd think it would be over in no time. After all, how long could it take to type "I want to cancel GameTap" five times to a customer retention agent?
Well, either this fellow was hunting and pecking each key with the back of his head, or he was specially trained to make the whole process twenty times more annoying than should actually be possible with a web application. The chat proved slow and painful as GameTap proceeded to relay each message to its base station on Venus.
Reproduced below, for your viewing pleasure, is the actual transcript of the chat I had with GameTap support, complete with timestamps on each exchange. Try playing along at home with an egg timer to feel the full effect of light-speed information-age communication.
Begin "Live" Chat Transcription with GameTap Support
(09:09:26PM)
JamesK: "Thank you for contacting GameTap e-support! I'm James, how may I help you today?"
(09:09:37PM)
Benj: "Hey there. I'd like to cancel my GameTap subscription."
One Minute and 31 Seconds Later
(09:11:08PM)
JamesK: "I'm sorry to hear that. May I ask why you're wishing to cancel with us today?"
(09:11:14PM)
Benj: "I'm broke."
One Minute and Two Seconds Later
(09:12:16PM)
JamesK: "All right, I'll need your last name, zip code and screen name to pull up your account for cancellation."
(09:12:31PM)
Benj: "Edwards, [zip code], screen name: [screenname]"
Two Minutes and 33 Seconds Later
(09:15:04PM)
JamesK: "it will be just a moment as I finish pulling up your account."
(09:17:47PM)
Benj: "Is it up yet?"
Three Minutes and 42 Seconds Later
(09:18:46PM)
JamesK: "Before I cancel the account, I'd like to tell you about some features that GameTap just added. Such as the ability to purchase games and keep them forever on your computer, or download brand new games coming onto the market."
(09:18:48PM)
JamesK: "Just so you could see the changes, could we interest you in a free month? It would push your billing date back to 7/21"
(09:19:08PM)
Benj: "No thanks."
(09:19:12PM)
Benj: "Just cancel my account."
One Minute and 32 Seconds Later
(09:20:44PM)
JamesK: "Okay, I will need you to confirm some information. I need your email address and billing address."
(09:21:52PM)
Benj: "email: [email address], billing address: [billing address]"
Two Minutes and Four Seconds Later
(09:23:56PM)
JamesK: "Thank you, I'm currently canceling this account. A confirmation email will be sent to you telling you we canceled the account. Finally, we have an interaction number for you in case you need to call back about this session or the cancellation."
(09:23:58PM)
JamesK: "that number is [interaction number]"
(09:24:02PM)
JamesK: "Is there anything else I may help you with at this time?"
(09:24:10PM)
Benj: "No thanks."
And 14 Seconds Later…
(09:24:24PM)
JamesK: "Thanks for contacting GameTap e-support and have a great day!"
(09:24:26PM)
Session Ended