November 8th, 2007 by
Benj Edwards
I need to clean out my garage. That's where I keep most of my computer collection. In order to have space for new and exciting things, some of the older, less exciting, and bulkier items must go.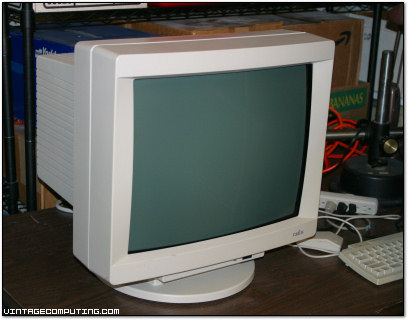 Up on the block today is this nifty Radius TDP/21E 21″ greyscale monitor. It's a unique piece of Macintosh history, but it's huge. It has the peculiar resolution of 1152 x 870, doesn't support color, and requires a unique NuBus controller card to work (which, incidentally, I have). Honestly, if I had a warehouse to store these things in, I'd definitely keep it. But I recently received it as a donation, and I don't really have the room for it.
So I thought I'd let you guys decide for me. Is it worth saving, even if it takes up tons of space and I'll never really use it? On the other hand, I could always toss out something else to make room for it. I'm having trouble deciding, so help me out.