February 18th, 2008 by
Benj Edwards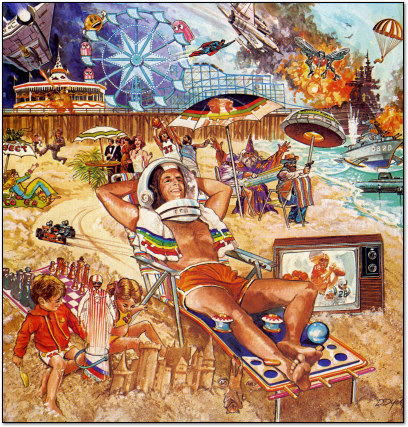 So this is what the famous Super Breakout Astronaut does when he's not battling gigantic rainbow force fields.
If you haven't noticed, this painting is a Where's Waldo sort of exercise. Here are the instructions:
The seaside has been invaded by characters and objects from 23 different Atari games — how many of them can you identify?
Put your Atari knowledge to the test and post your guesses in the comments section below.
[ Scanned from Atari Age, July-August 1982 ]
If you use this image on your site, please support "Retro Scan of the Week" by giving us obvious credit for the original scan and entry. Thanks.