April 10th, 2008 by
Benj Edwards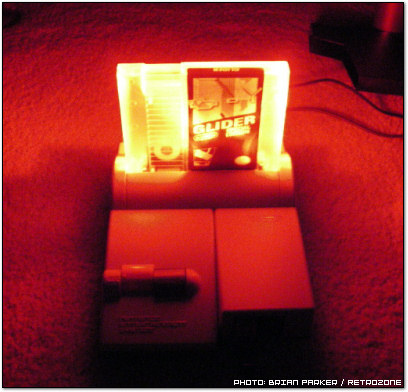 Brian Parker of RetroZone is at it again, reinventing the NES homebrew scene with innovative new products. This time he's selling a special edition Glider NES game cartridge on eBay that, aside from being a previously unreleased title, will glow while it's being played.
And heck, the box glows as well: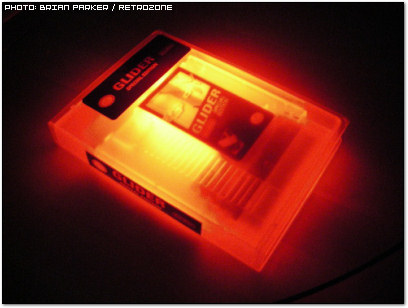 Only 13 hours of the auction left, and it's already at $105 (US). So get it while it's hot. Of course, if you don't want to spring for the special edition, the regular edition goes for $42 on the RetroZone site, although it's temporarily out of stock.
Glider appears to be a NES adaptation of the popular Macintosh title of the same name. Its graphics are even black and white, similar to the Mac (although this version benefits from more than 2 colors — white or black).
And now, I leave you with an image of the Glider SE cartridge while it's not emitting light. Happy bidding.