April 28th, 2008 by
Benj Edwards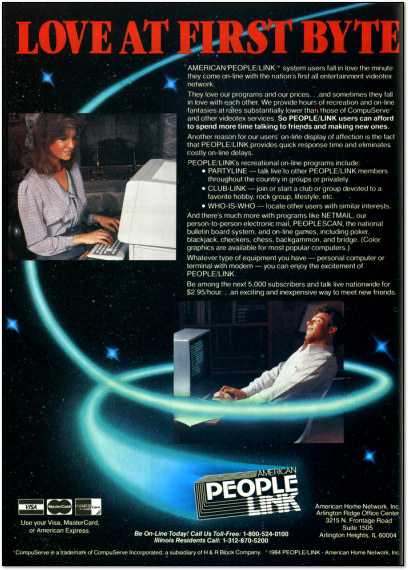 They put that blue streak there for a reason.
It may seem like online dating is a new thing, but it stretches back farther than you'd think. Case in point: American People/Link, an early dial-up relationship service using Teletext — a much hyped (but little used) online graphical display technology at the time. I'm not sure how successful the service was, but that guy looks pretty happy. If anybody out there ever used People/Link, we'd love to hear from you.
[ From Popular Computing, February 1985 ]
Discussion topic of the week: Have you ever dated someone you met online? Beyond that, how have computer networks changed your social life?
If you use this image on your site, please support "Retro Scan of the Week" by giving us obvious credit for the original scan and entry. Thanks.