August 15th, 2008 by
Benj Edwards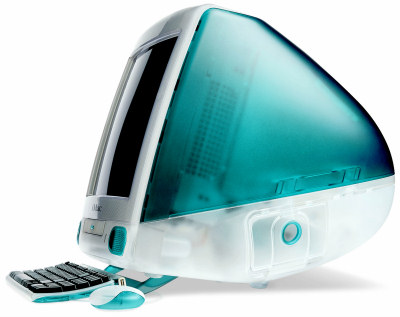 Ten years ago today, Apple released the first iMac, a "Bondi blue" gumdrop PC that shook up the desktop computer world. On that day — August 15th, 1998 — I made a pilgrimage across town to CompUSA to check out the revolutionary machine in person. I was quite impressed, to say the least, and I salivated over the iMac line until I finally bought one of the new iMac G4s in 2002. I haven't upgraded to a newer iMac model since then (I'm effectively still in debt from the last one!) but boy, would I, if I had the chance.
To celebrate this anniversary, I wrote two articles on the subject for two different publications. First up is a nifty gallery of iMac models through the years on Wired News (note: I'm not responsible for slides #11 and 12). The second piece is an analysis for Macworld entitled, "Eight Ways the iMac Changed Computing." I hope you enjoy them.
It's amazing that the iMac was released a decade ago. That means it's slipping into decidedly vintage territory. So welcome, iMac, to the ranks of vintage computers. I suspect that this won't be the last VC&G will see of them.