September 8th, 2008 by
Benj Edwards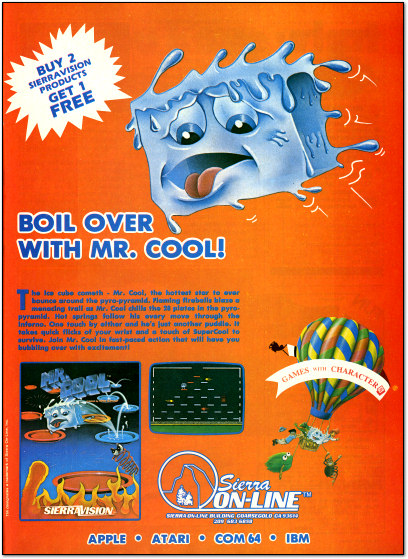 "The ice cube cometh."
Yep, Mr. Cool is little more than Q*bert on ice — but this one requires a touch of SuperCool to win. Somehow, Mr. Cool himself looks like he was plucked from an episode of Aqua Teen Hunger Force.
I remember playing this for the Atari 800 and not being too impressed. But oh well; clones will be clones. (Psst — remember Donkey King?)
[ From Electronic Games, December 1983 ]
Discussion topic of the week: Share your memories of video game clones. Any favorites? Any ridiculous examples?
If you use this image on your site, please support "Retro Scan of the Week" by giving us obvious credit for the original scan and entry. Thanks.