November 24th, 2008 by
Benj Edwards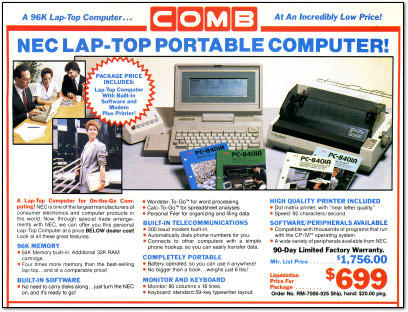 From a more innocent time, when "laptop" was two words separated by a hyphen.
[ From COMB Catalog, circa 1986 ]
Discussion topic of the week: What was the first portable computer you ever used?
If you use this image on your site, please support "Retro Scan of the Week" by giving us obvious credit for the original scan and entry. Thanks.