March 23rd, 2009 by
Benj Edwards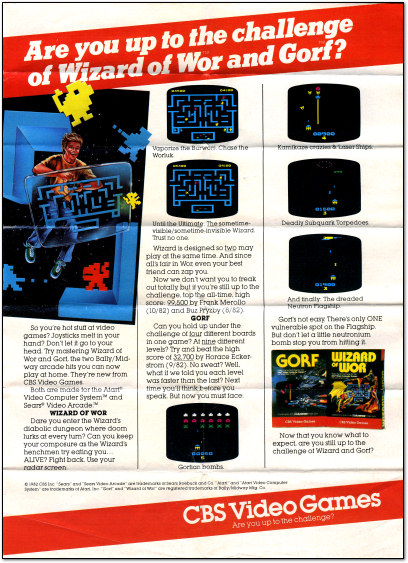 From my pocket to you.
My mother was born in Texas, and my immediate family usually visited her parents every summer when I was a kid. During one of these visits as a teenager, my grandmother invited me to look through her Time Magazine collection. She led me to the back of the family's wash house, a detached building on their rural Texas property where she did the laundry. Through a side door, we entered my grandfather's generally dark and cluttered workshop. In the far corner — beyond the tools, beekeeping equipment, and motorcycle parts — I spotted three or four large cardboard barrels overflowing with old magazines. The mouse-chewn issues spilled over the edges of the containers where they had been piled haphazardly for decades.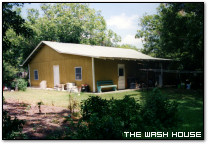 I spent the rest of the day thumbing through musty old magazine issues from the 1970s and 80s. While reading a copy of Science Digest from 1983, I ran across the ad for Wizard of Wor and Gorf you see above. I was amazed. In my youthful zest to discover and collect all things vintage, I felt like I had uncovered a lost Egyptian tomb. I'd never before seen a vintage video game print ad — and prior to that, I didn't know that CBS had published a version of Wizard of Wor (a game I love) for the Atari 2600.
I eagerly tore out the ad page, folded it up, and stuck it in my pocket. Why I didn't take the whole magazine is unknown to me; I guess I just didn't want the rest.
Until now, the page you see above has been sitting, still folded, in my collection of vintage print materials. It's been waiting for a day like this when it can finally end its long journey from my mid-1990s pocket in Texas to you, on the Internet, today.
Afterword
A year or two later, I revisited the Texas magazine pile and found even more material, especially in Time Magazine. There were issues with cover stories on personal computers, video games, and computer viruses. That time, I took the whole issues themselves. Among them, I found a few ads for IBM systems (like this and this). I probably still have more from that collection that I can scan in the future.
[ From Science Digest, January 1983. ]
Discussion topic of the week: Tell us about your ancient computing or video game discoveries. When have you felt most thrilled at uncovering old video game or computer history?
If you use this image on your site, please support "Retro Scan of the Week" by giving us obvious credit for the original scan and entry. Thanks.