March 30th, 2009 by
Benj Edwards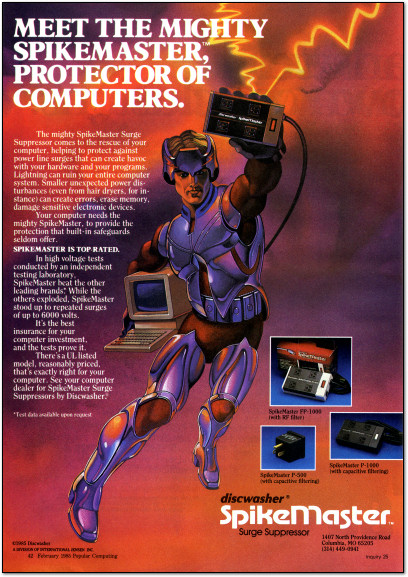 I smell a potential children's cartoon franchise.
I don't know what's more ridiculous: the fact that the Spikemaster surge suppressor has a humanoid superhero mascot with powers of unknown capacity, or the fact that the company producing the suppressor is named "Discwasher."
Either way, I know what I'm dressing up as this Halloween.
[ From Popular Computing, February 1985 ]
Discussion topic of the week: What do you think Spikemaster's superhero powers should be?
If you use this image on your site, please support "Retro Scan of the Week" by giving us obvious credit for the original scan and entry. Thanks.