April 1st, 2009 by
Ulaf Silchov
[Editor's Note: This was part of an April Fools gag. Ulaf is still not amused.]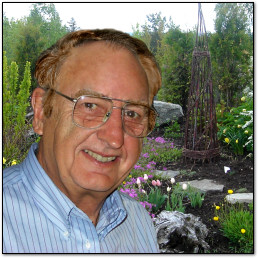 HELLO AGAIN VINTAGE SUPERFANS. RECENTLY, THE BENJ DECIDES TO HAND ULAF THE RAINS OF THESE BLOG POST. SO ULAF CONVERT SITE TO THE FAVORITES OF ALL THE WORLD'S KRELZ, GARDENSING. AND HENCE: VINTAGE COMPUTING AND GARDENSING.
TO STARTS US OFF, MY MIND WILL SHARE WITH YOU EASY THREE TIPS TO THE BETTER GARDENSING.
NUMBERS 1:
DO NOT EAT THE VEGTABLES BEFORE THE GROWING.
NUMBERS 2:
THE DIRT IS NOT FOR THE EATING, BUT FOR THE GROWING.
NUMBERS 3:
THE WORMS ARE FOR THE GROWING, AND THE EATING IF YOUR MIND LACK EXCELLENT NUTRIMENT.
THAT IS ALL FOR NOW. STAY TUNES FOR MORE GARDENSING TIPS AND TRICKSTERS FROM THE WHIRL OF ULAF.
FOR COMPUING AND GAMINGS TIPS, CONSULT HOW TO BEAT THE VIDEO GAMES, THE ULAF CLASSIC. SOON ULAF WRITES "HOW TO BEAT THE VEGETABLES" FOR YOUR MIND TO CONSUME. UNTIL NEXT TIME THIS IS ULAF SAYING BE THE MASTER.
ULAF FANS UNITE! READS ULAF ON THE TWEETER: @ulafsilchov
UH OH
AS IT TURNS, BENJ COMES BACK AND TAKE ULAF'S CONTROL OF THE BLOGS. SAYS WAS SOME JOKE ON APRIL. ULAF NOT LAUGHINGS, BUT ULAF UNDERSTAND. STILL, IF YOUR MIND FOLLOWS ULAF ON THE TWEETER (SEE LINK ABOVES), THE ULAF ARMY WILL AGAIN ONE DAYS BE VICTORIA'S.