January 12th, 2009 by
Benj Edwards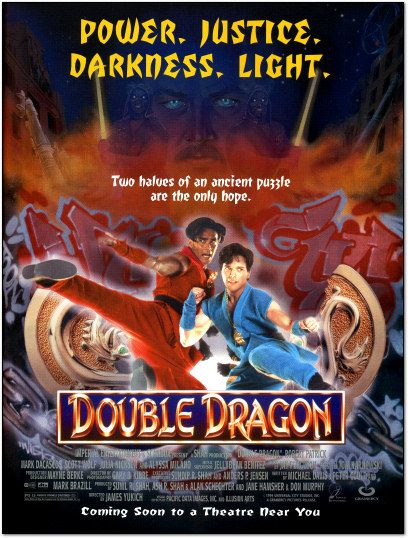 Scott Wolf fans rejoice!
In the early '90s, I recall being excited when I heard that a Double Dragon movie was in the works. But after that, the film kinda fell off the radar until I ran across it in a video rental store. I never did rent it, but I'm guessing it was pretty terrible. Am I right?
[ From Electronic Gaming Monthly, November 1994 ]
Discussion topic of the week: What's the best video game movie movie based on a video game of all time?
If you use this image on your site, please support "Retro Scan of the Week" by giving us obvious credit for the original scan and entry. Thanks.