September 8th, 2009 by
Benj Edwards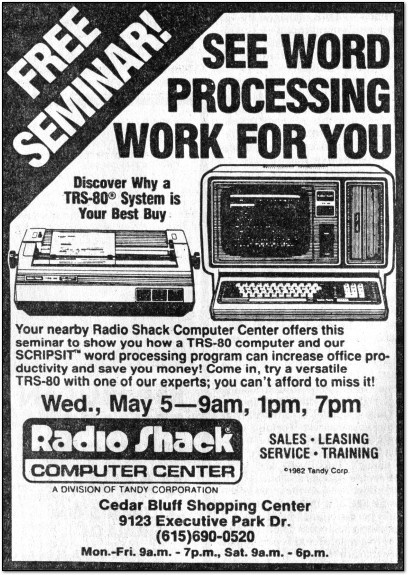 Click above to see the ad in situ.
Here's another vintage clipping from my grandmother's cedar chest, this time from a Knoxville, TN newspaper. It mentions SCRIPSIT, early word processing software for the TRS-80 computer line.
[ From The Knoxville News-Sentinel, May 2nd, 1982, pC-6 ]
Discussion topic of the week: What was the first word processing software you ever used?