September 21st, 2009 by
Benj Edwards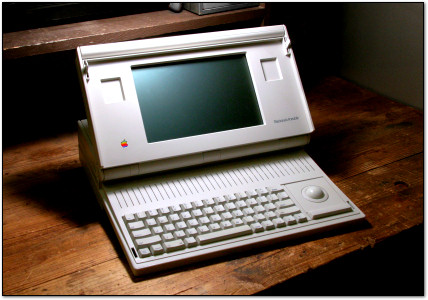 Twenty years ago, Apple released its first laptop computer, the Macintosh Portable. It was a large and heavy beast, oft maligned (especially now) for its size and high expense.
But at the Portable's heart sits a truly clever design — very nice for 1989 — that incorporated a number of interesting features people often overlook, since few have actually seen a Portable in the flesh.
In honor of this anniversary, I decided to take apart a Mac Portable for the seventh entry in my "workbench series" of technology teardowns. This time, Technologizer is hosting the slideshow.
Please join me as I pry into its secrets (including hidden case signatures!), compare the Portable to an iPod Touch (six of which could fit inside the Mac Portable's battery), and just generally ogle over the beautiful technological clockwork that makes the Portable tick.
Here are my previous teardowns, if you're interested (all at PC World): Nintendo Game Boy, Nintendo Famicom, Apple IIc, Commodore 64, IBM Model M Keyboard, and TRS-80 Model 100.
P.S. In case you didn't notice, our Retro Scan of the Week this week focuses on the Portable as well.