February 15th, 2010 by
Benj Edwards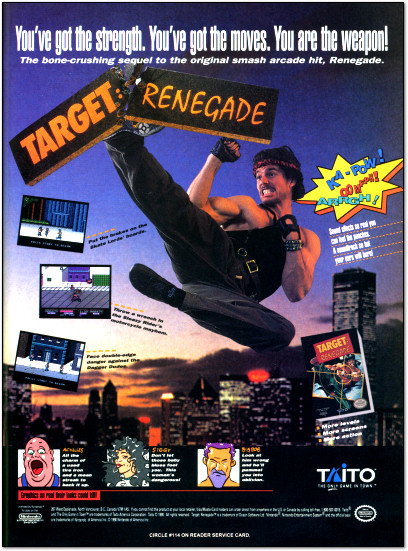 "You are the weapon!"
I was a big fan of the original NES Renegade back in the day, but I seem to recall the sequel, Target: Renegade, being a major letdown. Did anyone out there actually like it?
[ From Video Games and Computer Entertainment, November 1990, p.27 ]
Discussion Topic of the Week: What's your favorite Taito game of all time?