April 27th, 2010 by
Benj Edwards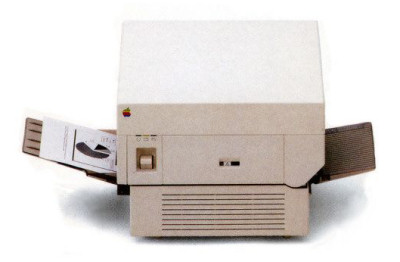 Twenty-five years ago this spring, Apple released the LaserWriter, its first laser printer. Few today remember that Apple's hefty printing machine had as much of an impact on the way the world uses computers as the Macintosh itself. In conjunction with Apple's famous PC, the LaserWriter pushed the personal computer into the worlds of graphic design and publishing.
So begins my latest piece over at Macworld.com, which examines four reasons why we should care about the historical legacy of Apple's first laser printer. It also touches on the early Apple-Adobe relationship, which began with the LaserWriter. That relationship has come under closer scrutiny recently thanks to the nasty iPhone-iPad /Adobe Flash feud.
If you're interested in more Apple printer information, check out this article I did for Macworld last year. It lists "Apple's Five Most Important Printers." Supposedly.