October 25th, 2010 by
Benj Edwards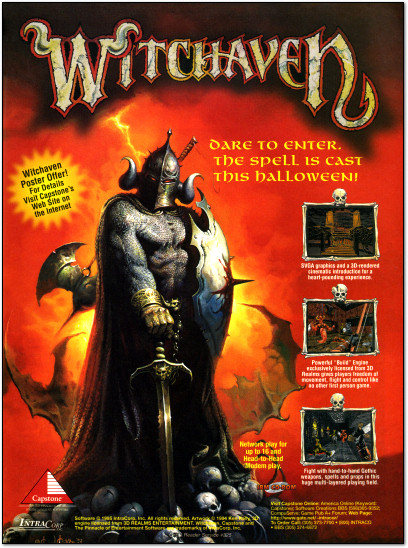 "The spell is cast this Halloween!" *GASP!!!*
That spooky, spooky holiday is just around the corner, so I figured you guys might enjoy something in theme. I think I've played Witchaven once or once before — even if only because it used the Build engine — but I don't remember it well. What did you guys think of it?
[ From Computer Gaming World, September 1995, p.29 ]
Discussion Topic of the Week: What's your favorite scary/creepy computer or video game? Any platform, any era.