October 18th, 2010 by
Benj Edwards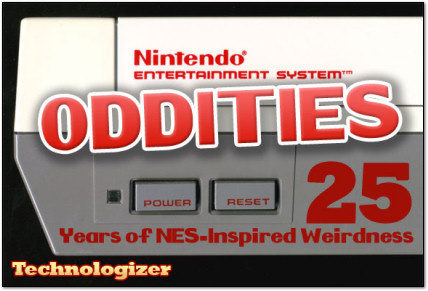 If you've checked out this week's Retro Scan and maybe even my NES teardown, you already know that Nintendo released the NES in the United States 25 years ago today (that would be 1985 — I'll spare you the math).
In honor of the anniversary, I gathered up 13 examples of NES-related weirdness and conveniently packaged them in a slideshow format for Technologizer. The result is "Nintendo Entertainment System Oddities," a gallery in the same vein as my Super Mario Oddities and Game Boy Oddities pieces for Technologizer. I hope you enjoy it.
Maybe all this NES lovin' will inspire you to dust off your old console and revisit some NES classics. It certainly did me.