March 21st, 2011 by
Benj Edwards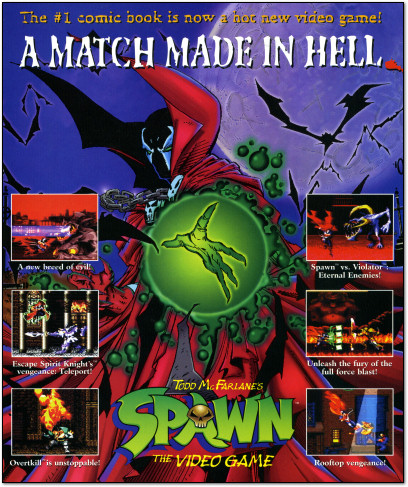 "Unleash the fury of the full force blast!"
Ah yes, Spawn: the game that launched a thousand thugs…directly off the roof of a building.
I'll pause while you watch the video.
Aside from that slight programming snafu, Spawn is a passable, if graphically rich, platform beat-em-up for the Super NES. Does anybody out there own this game? How do you feel about it?
[ From Wizard, December 1995, back cover ]
Discussion Topic of the Week: What's your favorite comic book-based video game?