March 15th, 2011 by
Benj Edwards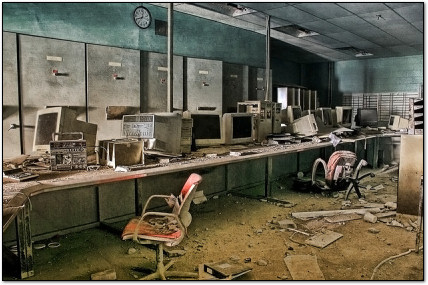 Up now on PCMag is a slideshow I created about derelict computers and urban exploration. Here's an excerpt from the introduction:
In the heart of civilization lie places abandoned. For whatever reason, people retreat from these spaces entirely, leaving behind unintentional time capsules filled with objects and equipment from another era, including computers.
You'll find a number of abandoned vintage computers included in the piece, so I thought VC&G readers might enjoy it.
I'd like to give special thanks to all the photographers who let me use their amazing photos in the slideshow. It's a shame the images don't show up bigger in the layout like those in my older PCMag slideshows (not my choice). Even with smaller images, the emotional impact of seeing decaying and abandoned technology is still there.
Have you ever encountered a totally abandoned computer left somewhere to rot for all time? Tell us about it.