April 19th, 2011 by
Benj Edwards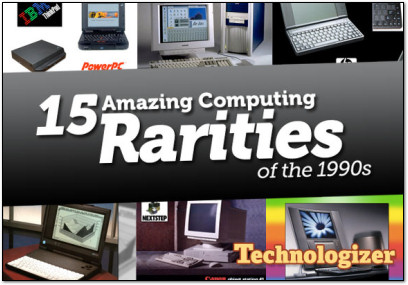 I have a secret: computer history didn't stop at the end of the 1980s.
This fact may seem obvious to long-time VC&G readers, because this site's working definition of "vintage" in the computer and video game realm is 10 years old or older.
But many vintage computer sites you'll find out there don't bother to cover PCs made in the 1990s — that era of utter and almost absolute IBM PC-clone dominance — mostly out of disgust for the bland uniformity of that decade's computer offerings.
Well, It's time to look beyond that self-imposed glass wall and peer into a decade that was not nearly as devoid of interesting alternative machines as some people think.
My most recent slideshow on Technologizer, "15 Amazing Computing Rarities of the 1990s," is dedicated to that task. It takes a good look at 15 rare and unusual machines that the 1990s made. I hope you enjoy it.