April 22nd, 2011 by
Benj Edwards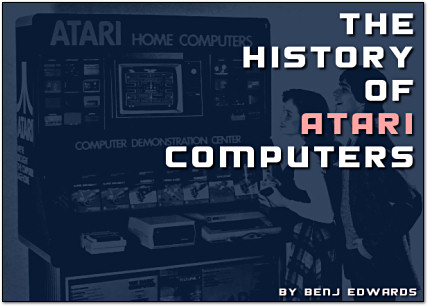 Last month I said that I had created my last epic slideshow. Well, I guess I changed my mind.
Up now on PCWorld.com is a decidedly epic History of Atari Computers. This visually-rich slideshow covers just about every model of Atari computer ever released — the only exceptions are some minor revisions and generally-equivalent European variations (the 260ST comes to mind).
It's comprehensive enough that I will probably be using it as a quick reference when the need arises in the future. I hope you enjoy it.