November 7th, 2011 by
Benj Edwards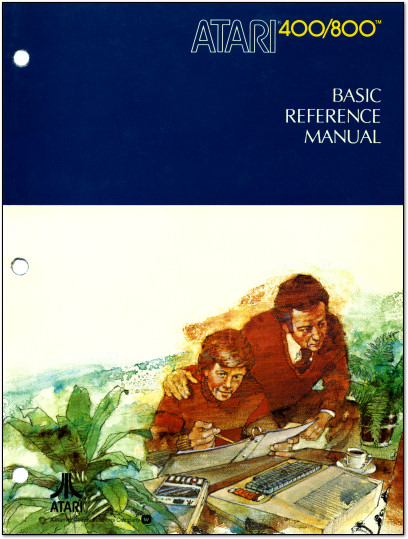 Stranded in a jungle with only a desk, a cup of coffee, and an Atari 800.
I've always enjoyed the illustration style found on the earliest Atari 400/800 instruction manuals, such as the one here for the Basic Reference Manual. I've included an extra large scan this time so you can enjoy the detail up close.
Does anybody know the name of the artist who did them? I'll admit I haven't looked very hard.
By the way, this manual was written by River Raid creator Carol Shaw.
[ From Atari 400/800 BASIC Reference Manual, circa 1979, cover ]
Discussion Topic of the Week: Have you ever programmed with your dad? Tell us about it.