March 5th, 2012 by
Benj Edwards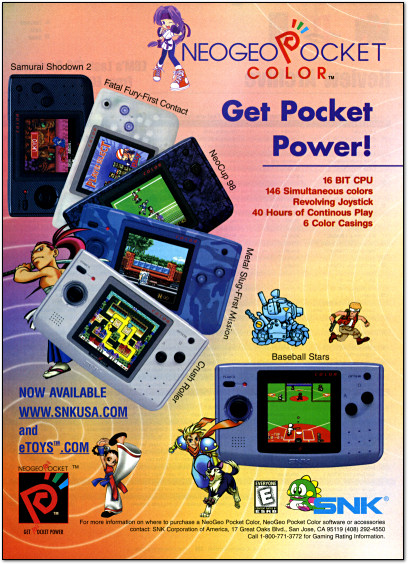 Why 146 simultaneous colors? Because it's one more than 145!
I previously wrote about the Neo Geo Pocket Color in a Retro Scan of the Week from 2010, but I ran across this colorful 1999 ad for the console recently and couldn't resist. I've always had a soft spot for this would-be Game Boy killer that never lived up to its true potential.
[ From Electronic Gaming Monthly, September 1999, p.219 ]
Discussion Topic of the Week: Why do you think the Neo Geo Pocket Color failed to achieve long-term success?