June 4th, 2012 by
Benj Edwards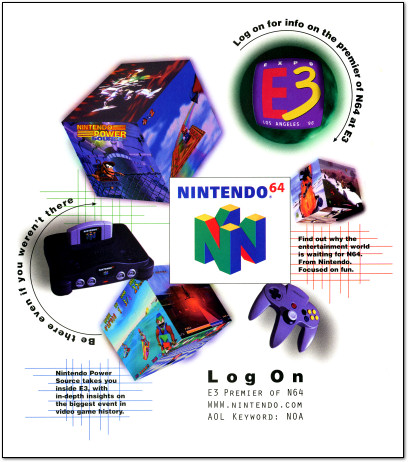 AOL Keyword: Rotating Nintendo Cubes
If you haven't noticed, E3 2012 is taking place this week in Los Angeles, CA. Here's a Nintendo Power teaser announcement for the Nintendo's E3 event that launched the Nintendo 64 in 1996.
When I see this, I can't help but reflect on what a different press environment we live in today. In 1996 there were no blogs and the public's adoption of the web was limited. Today, we get our news by-the-second from dozens, if not hundreds, of media outlets online.
[ From Nintendo Power, June 1996, back cover ]
Discussion Topic of the Week: What's your favorite E3 memory?