Monday, September 29th, 2008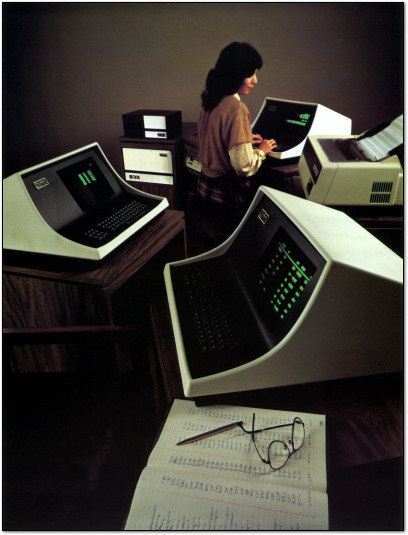 Somebody call the fire marshal.
(Click above for full advertisement)
There's nothing quite like the warm glow of a green screen terminal. I've never used a SWTPC terminal like those featured here, but I had a few DEC VT-125s with similar displays that I tinkered around with as a teenager. Now my terminal collection is larger, but there's just something about that green phosphor CRT — maybe it's a sentimental favorite of mine because I first learned to program BASIC on an Apple II+ with a green monochrome monitor. After that, amber- and white phosphor displays always seemed cold and impersonal by comparison.
[ From BYTE, July 1981 ]
Discussion topic of the week: Terminal Time! What's the best terminal you've ever used? For those of you who never had to use dedicated terminals, tell us your favorite terminal emulation software.
If you use this image on your site, please support "Retro Scan of the Week" by giving us obvious credit for the original scan and entry. Thanks.