Tuesday, December 21st, 2010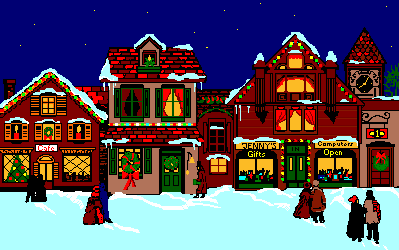 A few days ago, PCMag.com published a slideshow of vintage Christmas graphics files that I put together. Some of those images were stills from animated GIFs. Below, you'll find the full animated GIF files featured in the article and a whole lot more. Merry Christmas!
Prepare to be besparkled.