Monday, December 23rd, 2019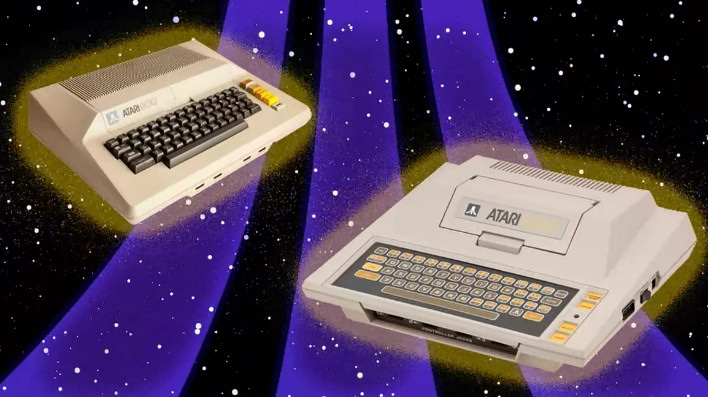 This year marks the 40th anniversary of the Atari 400 and Atari 800 home computers — Atari released them in the fall of 1979.
(Many sources say November 1979, but I found some newspaper references to retailers having them in stock in October 1979.)
To celebrate the birthday of my favorite computer and game machine, I investigated the story behind its creation for FastCompany. I threw in some personal nostalgia and vintage photos of my older brother using an Atari for good measure.
Forty years ago, Atari released its first personal computers: the Atari 400 and 800. They arrived in the fall of 1979 after a prerelease marketing campaign that had begun the previous January when the company unveiled the machines at what was then called the Winter Consumer Electronics Show in Las Vegas.

Then as now, "Atari" was synonymous with "video game," and the new machines packed more technological potential than any game console at the time, with custom graphics and sound chips, support for four joysticks or eight paddles, and the ability to play games on cartridge, cassette, or disk. At launch, one of the machines' first games, Star Raiders, defined cutting-edge home entertainment.
To research the piece, I spoke in depth with former Atari engineer Joe Decuir and former Atari software evangelist Chris Crawford (also a game designer best known for Eastern Front: 1941 and Balance of Power). Crawford is a fascinating guy, and I should probably publish my full interview with him at some point.
I've been meaning to write a piece like this about the Atari 800 since 2009 when the console turned 30. (Read more about that on this post about my 30th anniversary teardown.) What can I say — I play the long game.
I hope you enjoy it — and Merry Christmas!