Thursday, August 25th, 2016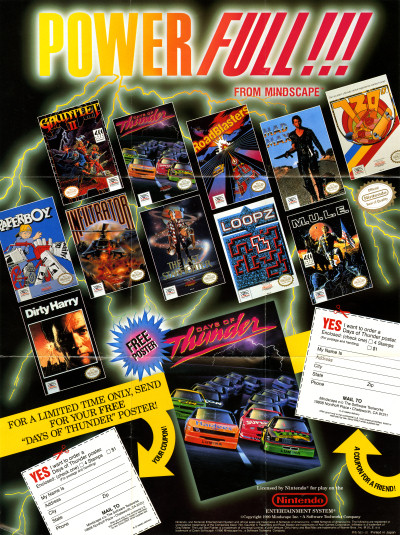 ULAF SAY, "MIND SCRAPE"
I believe this Mindscape flier came packed with Days of Thunder for the NES. I am not a huge fan of the games depicted here aside from 720 and Gauntlet II, both of which are pretty good Atari Games arcade ports.
And while M.U.L.E. is a favorite of mine on the Atari 800, I am not a big fan of the NES version. It's nice that it uses the Four Score / Satellite four player adapter though (Gauntlet II does as well).
[ From Mindscape Flier MIN-NES-US, 1990 ]
Discussion Topic: What's the best four-player game for the NES?