Monday, October 14th, 2013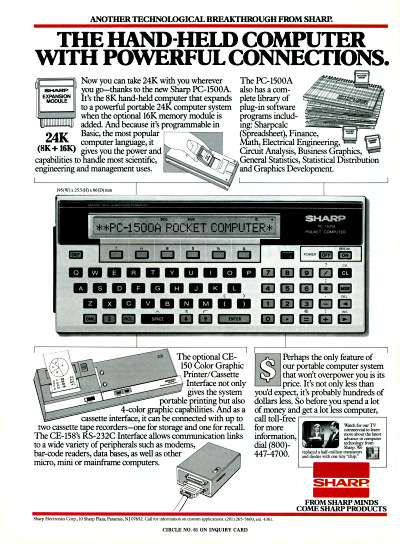 "From Sharp Minds Come Sharp Products"
It's no secret that Radio Shack licensed Sharp's pocket computer designs for its own TRS-80 Pocket Computer line of products. But here's one of the originals, circa 1983: the PC-1500A.
[ From Interface Age, November 1983, p.110 ]
Discussion Topic of the Week: Have you ever lost a pocket-sized gadget and regretted it badly? Tell us about it.
—
See Also: BASIC in your Pocket (RSOTW, 2009)
See Also: Asimov's Pocket Computer (RSOTW, 2011)