Monday, November 2nd, 2020
Greetings, fellow retro tech fans. 15 years ago today, I launched Vintage Computing and Gaming. The origins of the site have been well-covered elsewhere, so I'll spare you the rehash.
While I haven't updated the site all that much over the past five years (since our big 10th anniversary celebration back in 2015), I still thought it would be nice to mention this anniversary. As you can see, VC&G is still online, and we still gets lot of legacy traffic from our old posts. In particular, I feel that this site's archive of comments are a priceless historical record of people's memories of the past. The server still costs money to keep running, and generous folks on Patreon make that possible without advertisements.
And even though I only post on VC&G a few times a year these days, the site is still not dead. Our patron saint Steve Wozniak recently posted on the site, marking a sort of full-circle fulfillment of how much my career has changed since I started the site 15 years ago. Back then, I had no idea I'd still be talking and writing about vintage computers and retrogaming 15 years later, or that it would became a career path. It's mind-boggling to think of all the historical tech achievements that have taken place in the past 15 years, and now this site itself is vintage.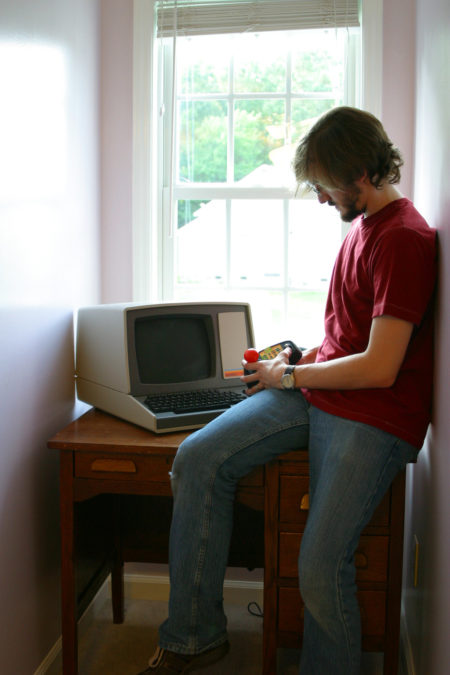 So what's next for VC&G? I'm not quite sure yet. I plan to keep it up as long as I can, and I'll post on it when I have something to share that I can't post anywhere else. For example, I've recently been experimenting with setting up the TTL RGB input on one of my old monitors. I might put some of that info on here at some point so it doesn't get lost. And my wife wants me to try doing some YouTube some day. Not sure when I'll ever do it (and the topic is so well-covered by others), but if I do, you'll hear about it on this site.
Other than that, it seems retrogaming and vintage computing are both covered very well all over the Internet now (on YouTube, Reddit, Twitter, Facebook, Discord, and more), unlike back in 2005, so I don't feel like the world needs VC&G as much as it did then. But this site has served its purpose, and the old posts and scans still continue to serve as a valuable historical resource for people. I don't know why but I almost felt a tear well up inside this old vintage head of mine.
Anyway, if anyone is still out there and still reading this site, thanks for sticking with VC&G for so long. I'm grateful to have had you along on this 15-year journey. If you have the time, I'd love to hear some of your memories about your favorite VC&G posts of the past in the comments. Happy Birthday, Vintage Computing and Gaming!