Saturday, November 7th, 2015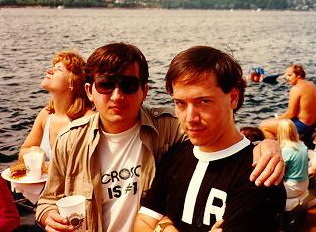 In October 2008, I created a slideshow to celebrate the 25th anniversary of Microsoft Word for PCWorld.com. It included slides on the history of the software and some oddities as well — remember Clippy?
While researching the slideshow, I contacted Charles Simonyi and Richard Brodie — two early Microsoft employees who worked together to create the first versions of Microsoft Word. While working at Xerox PARC in the 1970s, Simonyi and a colleague named Butler Lampson created Bravo, the world's first WYSIWYG word processor. After that, Microsoft hired Simonyi largely based on that experience.
Conducting original interviews for a web slideshow was very unusual in 2008 — heck, it's unusual today. But sometimes you need to go to the source to get some facts straight, and that's what I was doing, as you'll see below.
To create this short composite interview, I took two separate email interviews and combined them into one document for easy readability. While it is edited to appear like a conversation, neither man was aware of the other's answers.
10 DAYS OF VINTAGE: Day 6
[ Continue reading VC&G Anthology Interview: Charles Simonyi and Richard Brodie, creators of Microsoft Word (2008) » ]