June 9th, 2014 by
Benj Edwards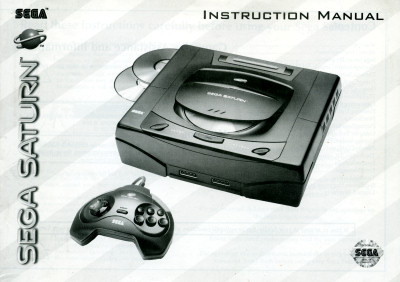 The Saturn: No Connectors Required
Why am I showing you the cover of the Sega Saturn manual but not the manual itself? Because I can — ha ha ha!
Such power.
That, and I like the photo.
[ From Sega Saturn Instruction Manual, 1995, cover]
Discussion Topic of the Week: What's the best Saturn-exclusive title?