February 16th, 2015 by
Benj Edwards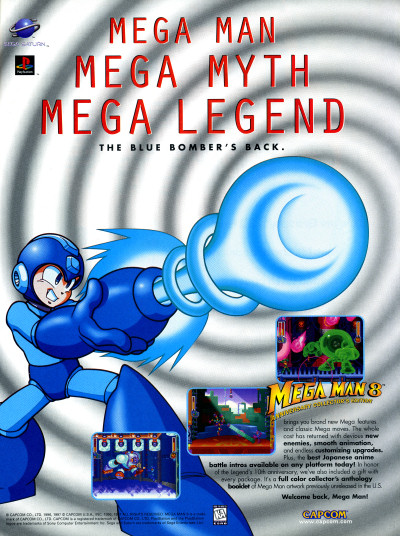 You are getting sleeeeepy
Mega Man 8 remains notable in my mind for its resistance to polygonal 3D graphics at a time when the media perceived that as a requirement for sales success (in the PlayStation-dominated console era). I remember renting it and being impressed by its fluidity and gameplay, although it was too difficult and frustrating for me to play for more than ten minutes in a sitting.
But then again, all the side-scrolling Mega Man games have been that way for me. I'm still partial to Mega Man 2, 3, and X, though.
[ From GamePro – February 1997, p.115 ]
Discussion Topic of the Week: What's your favorite entry in the main-line Mega Man (1-10) series?