June 8th, 2015 by
Benj Edwards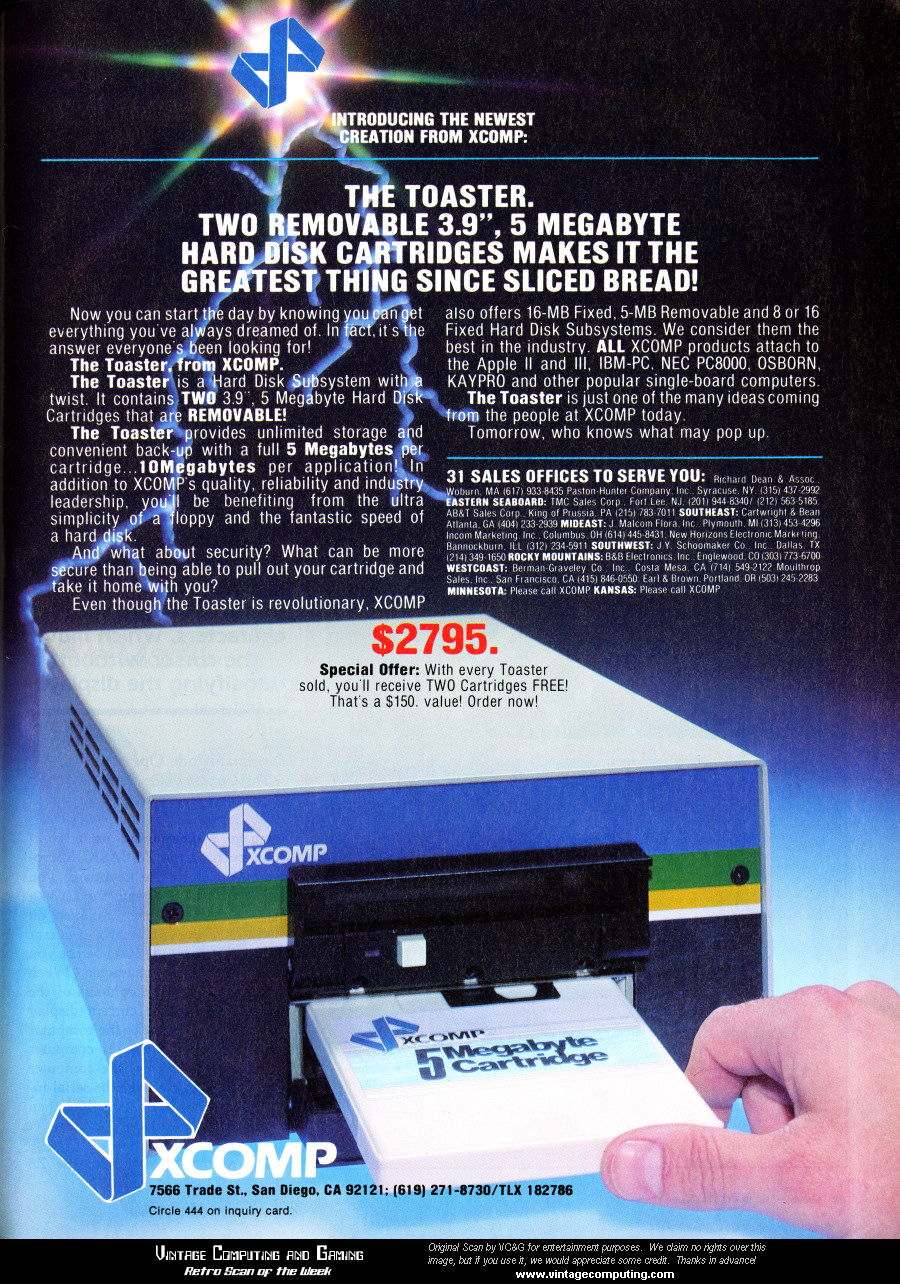 It burns your disks
I know nothing about this dual removable hard disk device — called "The Toaster" — by XCOMP. The only time I've ever seen it is in this ad. But judging by the lightning, it was completely awesome.
It was also completely expensive — about US $6,639.50 when adjusted for inflation.
[ From Byte, February 1983, p.60]
Discussion Topic of the Week: Have you ever used a removable hard disk system?