August 13th, 2006 by
Benj Edwards
Just yesterday I was browsing through the wonderful video and computer game resource that is MobyGames.com, and I noticed something very peculiar. All of the top 25 most highly rated games of all time on MobyGames were adventure or RPG games, and many of them were just straight up adventure games. All of the RPGs on the list are typically considered "adventure/RPG games" — in other words, RPGs with strong adventure elements. Upon checking again earlier today, a lone exception — Super Mario Bros. — had creeped into 25th place (see screenshot to the side), and as of this writing, it's risen to rank 22, so the list is fairly dynamic. Still, the clear dominance of adventure/RPGs remains.
Conspicuously absent from the list are the usual game pundit "all time" favorites like Tetris, Super Metroid, Castlevania: SOTN, and Super Mario 64. Adventure, a genre that is supposedly "dead" in modern PC gaming, reigns supreme. So what gives?
Computer-Centric Game Community…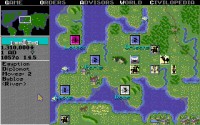 The first factor you have to look at when interpreting the results of any poll is who makes up the sample. In this case, it could be argued that, while MobyGames covers both console and computer games, perhaps the MobyGames community (those doing the voting on this list) heavily favors computer, rather than console, games. So where do adventure games come into all of this? Well, adventure games have typically been, and are still largely, a computer-based phenomenon. Unlike those on the early consoles, games created for computer systems (pre-Doom, anyway) were rarely well-known for their action elements. In fact, computer games long ago attained a reputation of being ridiculously complex compared to their console counterparts, due primarily to the presence of a keyboard, a hard drive, and lots of nerds. The lack of a decent joystick standard also prevented most action-oriented games from mainstream success on IBM PC-compatible machines until recently (and until somebody invented the mouse/keyboard control combo for Quake). The end result is that adventure, strategy, and role-playing games thrived in this low reflex, cognitive-rich environment. And boy are those games plentiful. So if MobyGames voters are mostly computer game fans, then the result should be obvious…right?
But wait! There are plenty of non-adventure, non-RPG computer games out there. Strategy favorites like Civilization, MULE, and Sim City aren't on the list. And I don't see any puzzle, card, board, flight simulator, driving, sports, or FPS games either.
…or the Power of Story-Driven Games?
Computer-bias aside, there could be a much deeper meaning to the results of this list, one that lies directly in the human psyche. If you glance over the that list again, you'll notice that most (if not all) of the Adventure/RPG games are heavily story-driven. They have central themes and strong plots, and they stick to them. Like a good novel, these games pull the player deeply into the game, enveloping him and involving him in the outcome of characters or worlds he grows attached to through the course of playing.
So, ten years after playing a bunch of computer games, which ones are you going to remember the most? Which games had the most impact on you? I'm willing to bet that they are the ones that really made you feel "in the game" — the ones that engaged all your emotions, sparked your curiosity, and really made you think. And I'd argue that the types of games that most often make you feel that way are adventure and adventure/RPG games.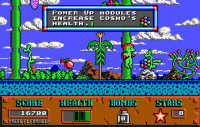 Dazzling games that depend solely on the latest bells and whistles (i.e. graphics and sound) almost always age poorly because the technology behind them changes so rapidly. Twitch-heavy action games tend to be high on action and low on plot. Puzzle and sports games typically have no story whatsoever. But an adventure game has depth and substance that transcends graphics and sound: while it's engaging you, a large part of the action plays out in your mind's eye, not always explicitly on a screen. You feel as if you're an actor in a digital interactive play. And if it's a good game, you'll remember the experience vividly for years to come.

As a result of all this, adventure games rank high on the nostalgia scale and inspire people to come back looking for them years later. I think that's exactly what has happened at MobyGames. The people there are looking to revisit their past — to recall and possibly reread the great gaming novels of their youth. They vote most highly (and most frequently among the larger group) on the games that affected them, as people, most.
So that's my take on it. What's your explanation for adventure game dominance on the list? Please leave us a comment with your thoughts!